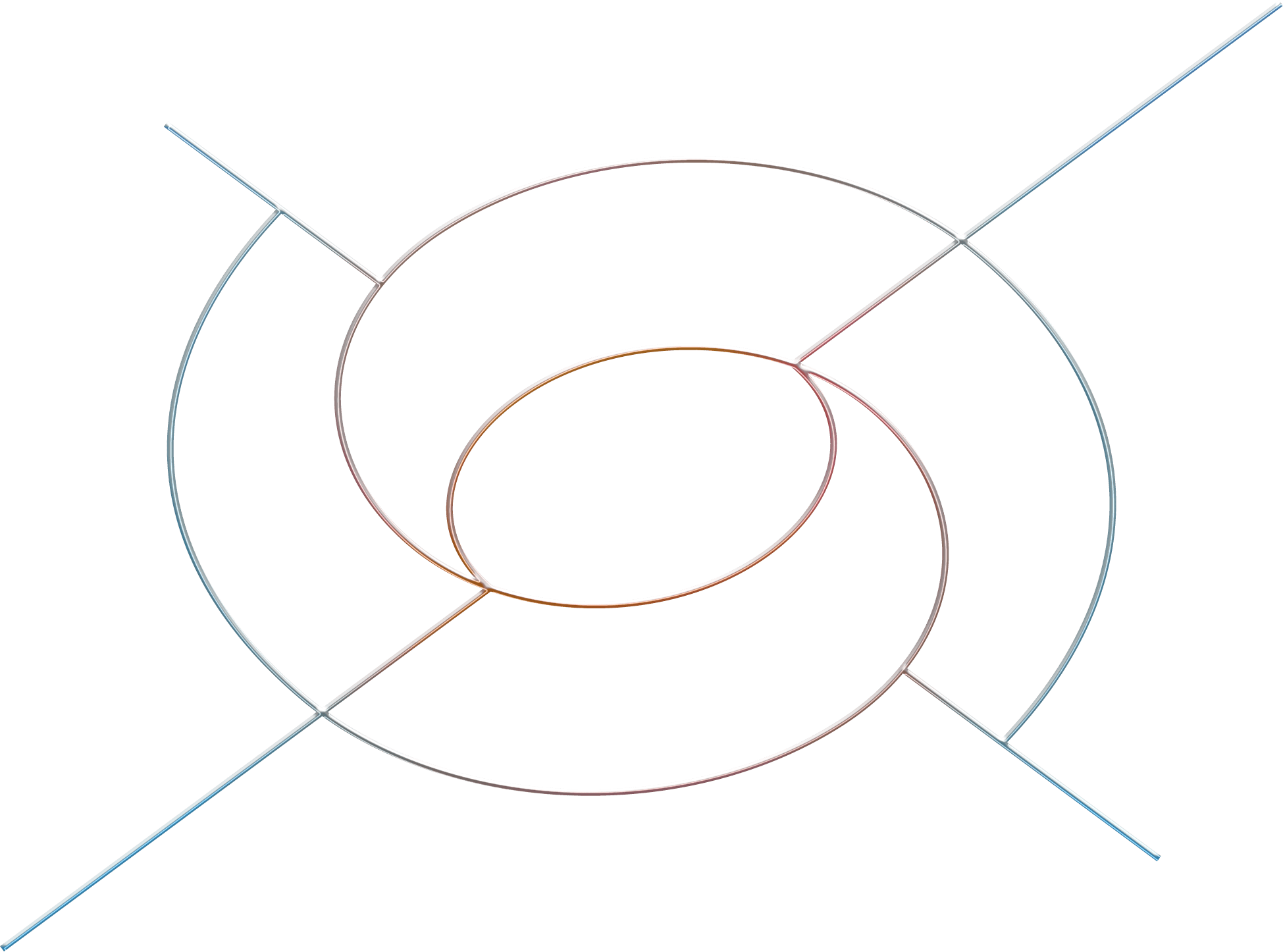 Alexa Hatanaka
engages in time-intensive, historic processes connected to her Japanese heritage that support her thinking around community-building, environment, and honouring evolving cultural practices such as relief-printmaking, papermaking and kamiko, the practice of sewing garments out of konnyaku starch-strengthened washi (Japanese paper). Her seminal work "Hazmat Suit (unborn/ reborn tsunami)" was acquired by the National Gallery of Canada in 2021 and is exhibited in the contemporary gallery. Her individually and collaboratively authored work has been exhibited at the Art Gallery of Ontario, Toronto; the British Museum and Canada House in London; the Toronto Biennial of Art; and the Guanlan International Printmaking Base, Shenzen, China. Hatanaka is represented by Patel Brown Gallery.
Diana Nguyễn
is a Vietnamese-Canadian freelance illustrator and comic artist, currently based in Toronto. Her love of line and mark-making informs much of her work. She often utilizes negative space, intentional lines, and a minimal colour palette to amplify emotional undertones. She is interested in marginalized stories, memories, relationships between people, nature, and the magic of mundane moments.
In her spare time, she can be found watching movies, very bad tv, falling in a wormhole of random facts, sewing, reading, exploring nature, playing with her dog, and drinking too much coffee.
Atleigh Homma
is an artist working in Tkaronto/Toronto. In her art practice she currently implements painting to express her experiences as a half-Japanese woman. Focusing on cultural identity, care and wellbeing, she looks to find connection to her ancestors using inherited heirlooms, knick-knacks and domestic objects as subjects for her works, thus creating scenes that call upon memory and familial history.
Emerald Repard-Denniston
is a queer Chinese-Canadian visual artist. She is committed to anticolonial and anti-capitalist politics and activist work. She wishes to break apart from settler-colonial, hetero-patriarchal binaries and beliefs. Based in Squamish, Tsleil-Waututh and Musqueam/Vancouver, and Tkaronto/Toronto, her practice focuses on the diasporic-Canadian experience through drawing, painting, and digital media. She is an emerging artist acquiring a Bachelor of Fine Arts in the Drawing and Painting Program from OCAD University and a Minor in Art and Social Change.
Paul Wong
is a media-maestro making art for site-specific spaces and screens of all sizes.
He is an award winning artist and curator who is known for pioneering early visual and media art in Canada, founding several artist-run groups, leading public arts policy, and organizing events, festivals, conferences and public interventions since the 1970s. Writing, publishing and teaching have been an important part of his praxis. With a career spanning four decades he has been instrumental proponent to contemporary art.