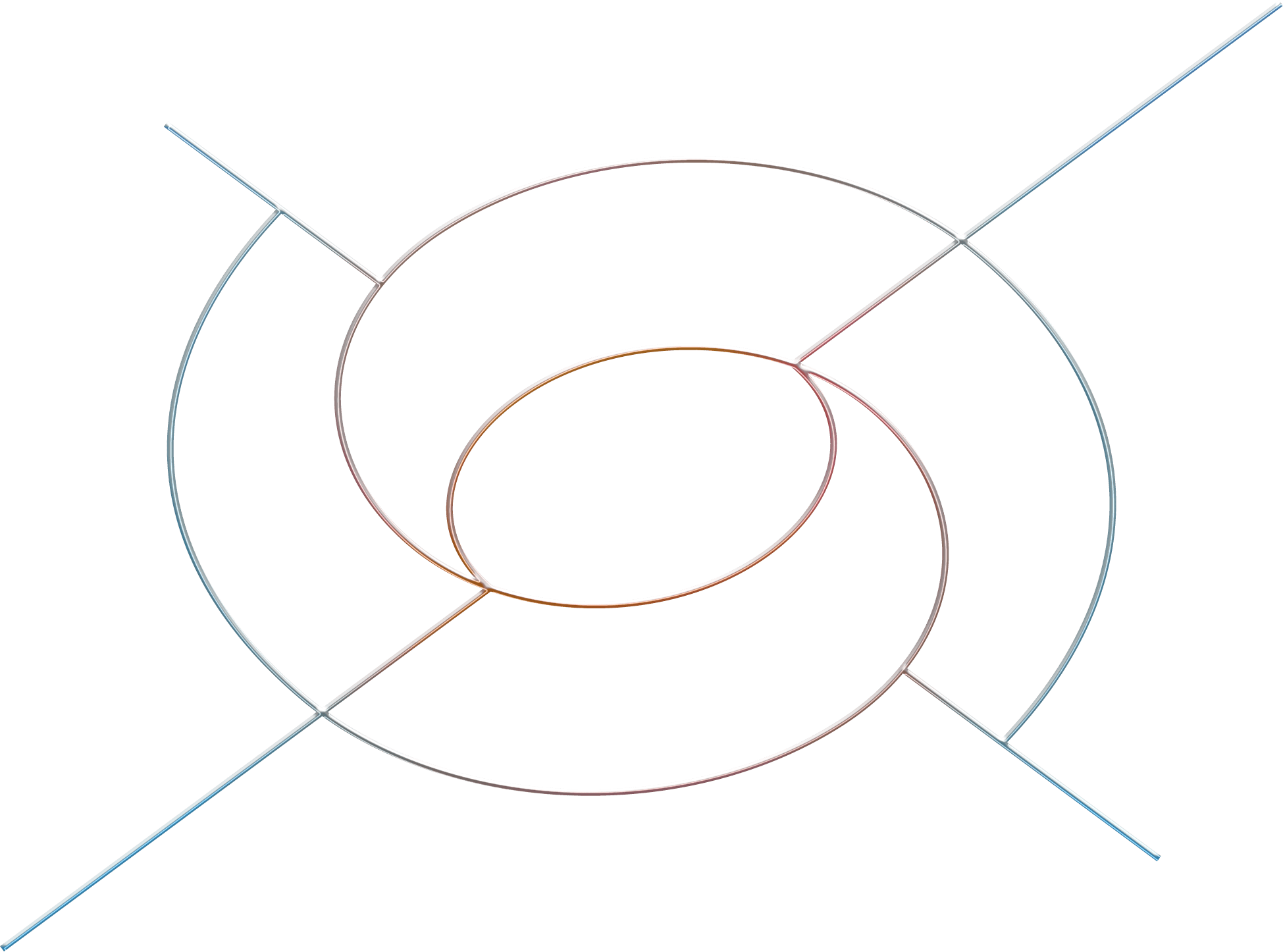 PROJECT CO-COORDINATORS!
Kelly Lui
is an arts worker with an interest in prioritizing care practices, interrogating sustainability within creative careers, and supporting socially-engaged multimedia projects. She is the Shorts Programmer at the Toronto Reel Asian International Film Festival and a collective member of TACLA who loves noodles.
Jasmine Gui
is special projects programmer at the Toronto Reel Asian Film Festival, and TACLA member. She is also a doctoral student focused on decolonial, diasporic literature and media, and an interdisciplinary artist working in paper, ceramics and collage. When not doing any of those things, she is a tea practitioner.
ASSISTANT CURATOR!
Tristan Sauer
is a New Media Artist and Curator working closely at the intersection of art and experimental tech. His practice is critically focused on technology and capitalism, viewing their relationship as a potential modern-day Pandora's box. Often expressed through his own identity as an Afro-Canadian, Sauer explores these topics through both an Afro-futuristic and Afro-Pessimistic lens. He graduated from the New Media program at Toronto Metropolitan University and now works at InterAccess and curates independently and as a member of the Toronto based collective Long Winter.
MARKETING ASSISTANT!
Kathy Wang
is a writer and researcher based in Vancouver (Tsleil-Waututh), currently pursuing her M.A. in Art History and Visual Culture at York university. Her research interests include feminist theories, gender and sexuality studies, East and South Asian studies, and Asian-Canadian diasporic identities. Kathy has published and presented their writing in the Journal of Visual and Critical Studies, Asian Global Cultural Studies Forum and others.
CURATOR!
Melina Sabeti-Mehr
is an independent arts programmer, curator and writer. Her research and work focuses on implementing sustainable community-centered models for experiencing and engaging with art in cultural institutions and D.I.Y spaces. Her curatorial and written interests often consider the transgenerational memory, stories, and archival practices of racialized histories.
ARTS EDUCATOR!
Enna Kim [fongkikid]
is a Toronto based interdisciplinary artist, researcher and storyteller. Enna explores the dimensions between her hyphenated Korean-Canadian identity through animation, world-building, long-distance running, murals and zines.She has painted outdoor murals for The Patch Project, StreetARToronto, STEPS Public Art, Riverside BIA, Cabbagetown BIA and Burning Man. Enna has exhibited work for the Art Gallery of Ontario, the CNE, Trinity Square Video, InterAccess Gallery, OCAD University and Xpace Cultural Centre. Enna is currently pursuing her master's degree at York University.
DESIGNER & DIGITAL CONTENT PRODUCER!
Charisse Fung
is a Hongkongese-Canadian curator, artist, and archivist currently existing in Markham, Canada. Her devotion to meaningful connection and collaboration is reflected in projects centering storytelling, visibility, and kinship. Stemming from her own experience of hybrid diasporic living, both her current curatorial and lens-based projects narrate her journey as she navigates her place in community, archival, racial, and sexual politics.